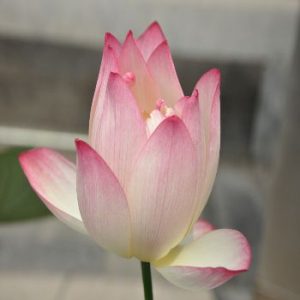 So our country invokes the Goddess for nine nights and celebrates the vanquishing of Ravana on the tenth day.
We are a country that worships The Goddess in so many different forms. Apart from Her protection, grace and blessings, each Form of Her's represents a particular characteristic.    
In virtually every home, The Goddess adorns a small Temple or a place on the walls.      
And still every day hundreds of infants who unfortunately have been born as girls in this great country of ours, with thousands of years of rich heritage and where Gods and Goddesses have walked on our land, in the physical and Spirit form, are killed mercilessly. Our country has the largest cases of female infanticide in the world.
The United Nations has estimated that nearly two thousand girls are aborted virtually every day in India and that in just the past two decades more than ten million girls have been killed either after being born or still in the womb.
But we continue to worship The Goddess in all Her glory and all Her forms, absolutely relaxed and certain of Her Grace.
 Our country and this Land where we worship The Goddess, and stories abound about Her in Her child like form, has one of the largest number where child prostitution is concerned; especially girl child prostitution. Every year around seventy thousand children go missing or are abducted and it is little wonder that the majority are girls and that most of them are forced into prostitution at an inhumanly early age.
Oh yes, we who belong to a country of The Goddess, should kind of be proud that The United Nations named our country with the rich culture and ancient heritage, as till now, 'the top two nations recording majority of "117 million missing girls" in Asia.'
But then the United Nations isn't aware that we also have the most amazing Durga celebrations.
During 2010 there were Twenty-Two Thousand, One Hundred and Ninety-Three reported rapes in our country. Of which nearly Five Thousand Six Hundred of the rape victims were under the age of eighteen years. And these are reported cases. Can you even imagine how many cases of rapes taking place must be going unreported?
That's okay, so many Indians fast on Tuesdays and Fridays for their love of The Goddess and I am sure The Goddess has to be pleased as punch. I am also sure The Goddess must know the true figure of our girls and women being raped day in and day out, which hasn't been reported. But we worship Her and that ought to keep Her placated.
In 2010, a survey was done by the National Crime Records Bureau, which reported that 'every ninety minutes a bride was burnt to death' due to dowry issues. As recently as in 2010, there were 8391 reported dowry deaths.
From January 2001 to December 2012, NCRB statistics indicate there have been Ninety One Thousand, Two Hundred and Two deaths due to dowry harassment.
A study conducted by NAVTEQ in the year 2011 (Global Provider of Navigation Enabled Maps) states that more than half the population of women in our great ancient country, felt unsafe while travelling on roads, while nearly seventy three percent were petrified travelling at night. I wonder why? Don't the women know most men worship The Goddess in some form or the other? We take so many pilgrimages and fast and say Jai Mata Di, after every few sentences? So don't worry, inherently we are good souls, sometimes, we mess up, but The Goddess knows by heart we are very good people. Listen, we all don't do all this shit okay. Once in a while we even try to stop a dilapidated man from eve teasing or molesting a woman; that is if we aren't rushing from one schedule to another.
And what about our ancient and holy rivers that are mentioned in ancient Scriptures and even in our National Anthem? In fact the most holy of all the Rivers, The Ganges, was placed in the top five most polluted rivers in 2007. A study carried out by environmentalists came to the conclusion that rivers running across 1800 kilometers, were becoming sewages and leave alone drinking water, they weren't good for even bathing our animals forget us, The Goddess worshippers.
Why bathing, when I was making a documentary and writing the book Yamuna Gently Weeps, I spent a lot of time near and also traversing the Yamuna River, although you cannot call it a river any more. At least while it passes through Delhi, it is flowing sewage.
But then we pray to the Rivers. Ganga and Yamuna being the most known names, which are worshiped by millions of Indians and we don't say a word but butbut we pray to The Goddess and are very proud that the Ganges comes from the locks of Lord Shiva. Thank God the Ganges doesn't flow back into the locks of Lord Shiva or else He would have done the Tandav on us a long time back.
So we pray to The Goddess and rape, molest, abuse and/or kill infant girl children, young girls, women of all ages, the rivers, mother earth, everything that represents the physical manifestation of The Goddess.
I wonder why we pray to Her? In the land of The Goddess, I doubt The Goddess stays here anymore.
Be blessed and let the GODDESS within you be invoked and manifest.
References:
 http://ncrb.nic.in/cii2010/cii- -2010/Chapter%205.pdf; http://www.telegraph.co.uk/new- s/worldnews/asia/india/9108642- /Indian-dowry-deaths-on-the-ri- se.html; http://www.thehindu.com/news/n- ational/rising-number-of-dowry- -deaths-in-india-ncrb/article4- 995677.ece; http://www.deccanherald.com/co- ntent/197720/india-home-unspea- kable-crimes-against.html