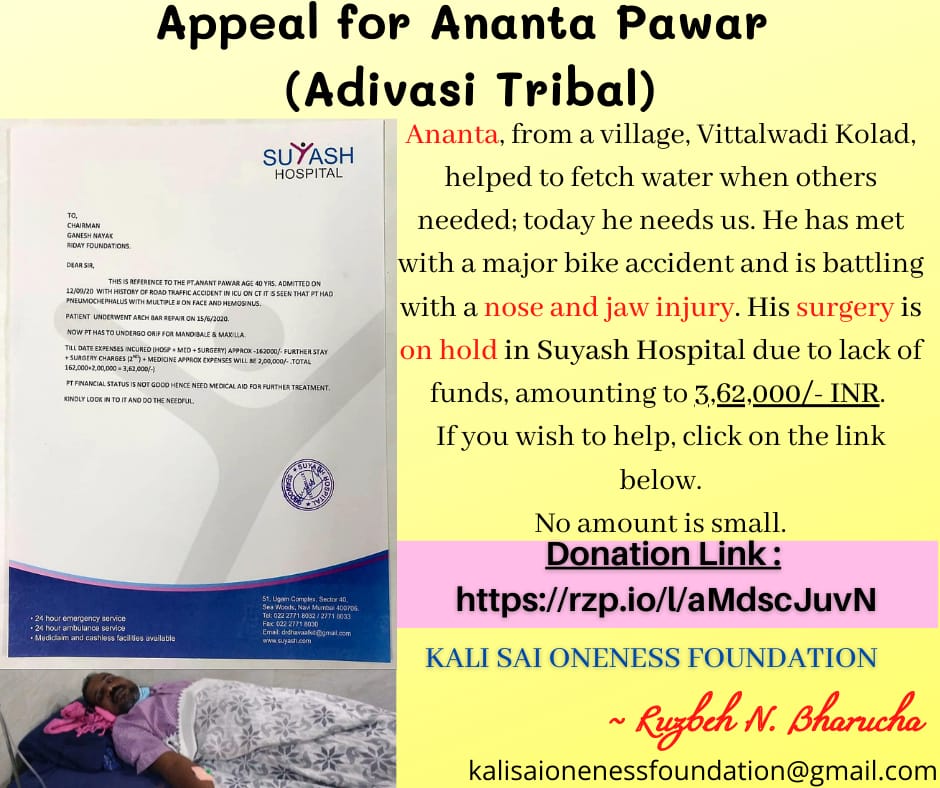 Ananta Pawar is from a village named Vittalwadi Kolad. He used to help supply water to five villages daily. A few days ago while travelling on his bike he met with a major accident and is now battling with a nose and jaw injury in Suyash Hospital. 
He is financially not well off and needs support.
His surgery has been put on hold due to lack of funds amounting to 3,62,000/- INR. This does not include other costs incurred in the hospital.
KALI SAI ONENESS FOUNDATION is trying to help him procure money to fund his surgery and hospital bills. 
The letter from the hospital and an appeal from his wife have been attached for your perusal. 
We seek your support.
 
If you wish to help Ananta Pawar please click on the link below :

Donation Link :
https://rzp.io/l/aMdscJuvN
Be blessed always 
JAI BABA