Thoughts which are not under our control lead to pain, anxiety, stress and ill health.
This workshop reveals various techniques of breathing and meditation to help have control over one's mind and the influx of thoughts and also helps to further connect with one's inner and higher self. Simple ways to grow spiritually using the breath as the main vehicle.
Especially potent for those who do not have a lot of time to sit and meditate but would still like to incorporate meditation into their daily lives to grow spiritually.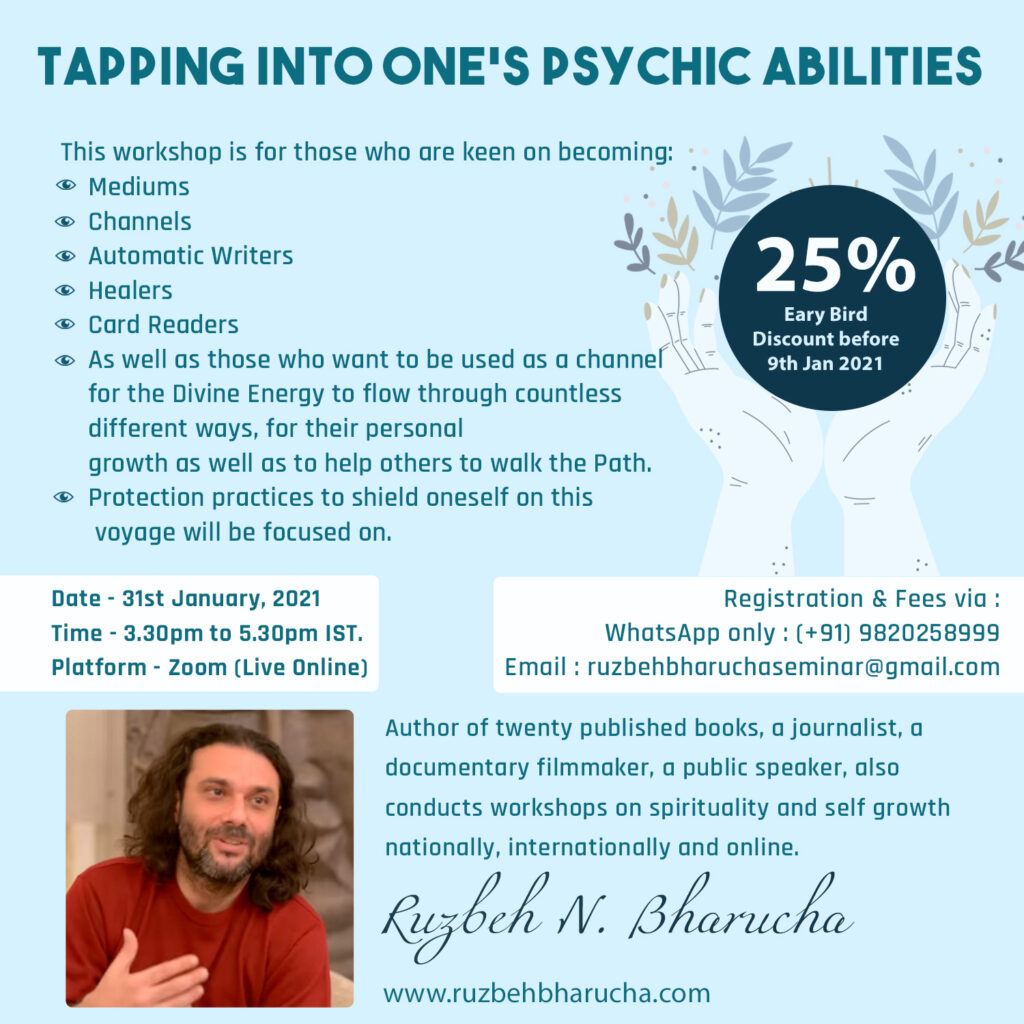 This is a One Day Workshop for two hours
Registration & Fees via :
WhatsApp only : (+91) 9820258999
Email : ruzbehbharuchaseminar@gmail.com