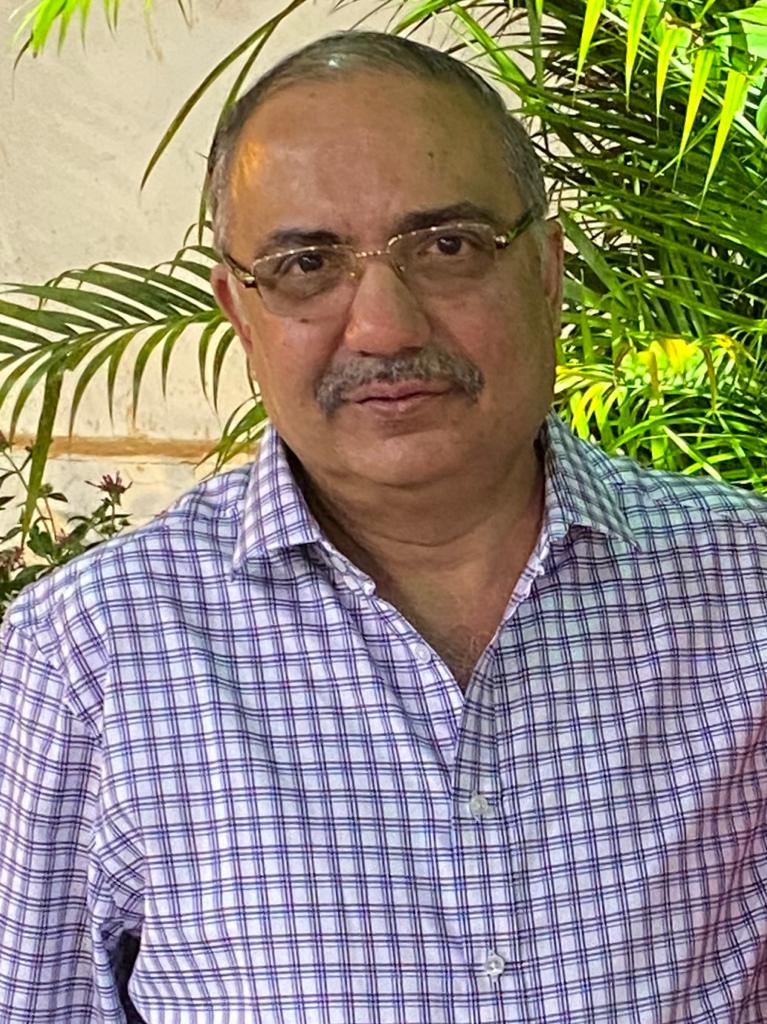 Dr. Dinyar F Daruwala
Consultant Cardiologist
As a cardiologist by profession I have always been sceptical of the mystical and supernatural and this extended well into my life until I came across our now dear Ruzbeh Bharucha. It was difficult to even comprehend or even attach an iota of belief in a channel, medium and Guru. My wife used to make frequent trips to Pune to seek advice, blessings and guidance from Ruzbeh Baba. And then things took a turn in my life and I was grasping for some semblance of the 'why's' and trying to understand the reasons for it all. Upon insistence from my wife (who is a blessing in my life) I made a trip to Pune to see Ruzbeh Baba. I can still remember the first time I laid eyes on this enigma. Something exuded from his aura and like a magnet I was drawn to his words. The divinity in him read my mind and soothed my soul. He spoke to me as if he knew me intimately and with love. In an instant the darkness in me was dispelled and from that moment I have been ardently devoted. I cannot explain the phenomenon that is Ruzbeh Baba. Knowing him is a confirmation of the divine....the presence and evidence of an Omnipresent force we call God. I have attended all his workshops and ardently listen to him, confide in him and follow his guidance. I have applied all of this in my professional and personal life. Not only has it made me a better doctor but has also made me a better human being. Meeting him has been nothing short of a life changing blessing. I have been blessed to know the man and the Guru whom we dearly revere....our Ruzbeh Baba. Jai Baba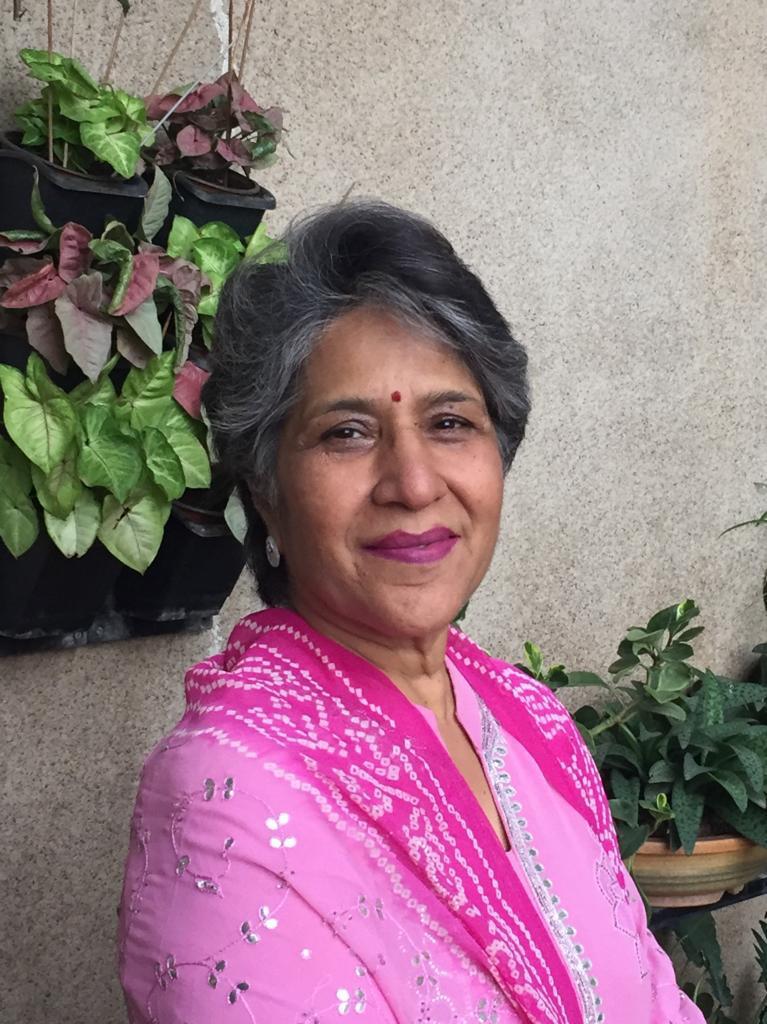 Chitra
It was a wonderful experience to attend a workshop on auto writing and channelling with Baba. He imparted good knowledge on the subject and taught us to get purity of mind, breathing methods and art of meditation. Though I do not practice auto writing and channelling but knowledge gained during this workshop has immensely helped me. I am grateful to Baba for all his teachings .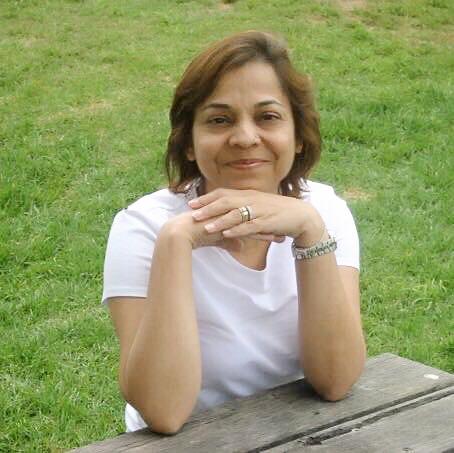 Bharti
Singapore
Last year, I received information on workshops and channeling sessions to be conducted by Ruzbeh Sir. I was also informed we could sign up for all the sessions but what we get is left to divine mercy. It didn't bother me. I just needed 2 mins to see him. I have been reading his books for years and the excitement was to meet the author, not the spiritual teacher. When the time came close, I was informed I could attend all the sessions, workshops and channeling. What!!!! That was my reaction. The day came. The workshop started. Ruzbeh sir asked why we were here. Everyone had spiritual reasons to improve themselves. I said I just wanted to meet him. He raised his eyebrows and moved on. I didn't know my life was about to change. There is no way I will be able to write about the changes after I met him. All I can say humbly is , "Thank you Baba."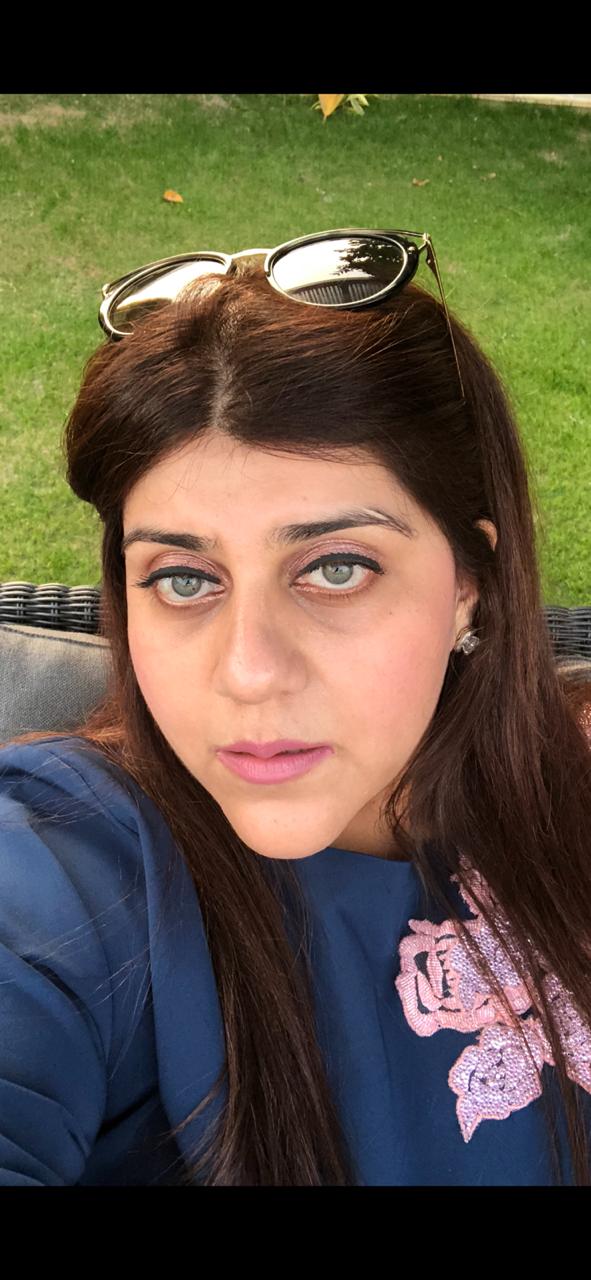 Neha Singh
JAI BABA My name is Neha Singh & I live in New Delhi. Ruzbeh Baba , is my greatest Blessing. The workshops are Magical & life changing. Acceptance, calmness and strength to go on in life with a smile does not seem tedious . The meditation techniques are simple deep and Feel oriented. They completely rejuvenate your mind body and soul. Thanks to BABA and the workshops , I feel closer to my God and to my being . Thank you BABA for your grace mercy love and protection , indebted to you today and always.
Monisha Bhatija
Attending Baba's workshops are like giving water to a thirsty person. Leaving them satiated, calm and content. Then wanting that beautiful feeling again, needing that joyous moments spent with Baba to happen again. We live His preachings. Taking us through life with gentle guidance and humour he ensures we practice what is taught to us so generously. To see Baba happy and filled with laughter is a joy no words can describe hence we see that we make Him proud. In the last 20 or so years that I have known Him, I have seen myself evolve into a human being I myself would like to know. There is a long way to go deleting issues witin oneself but with Baba's guidance and prayers by my side the journey will be so much richer. Thank you Baba for your guidance care and teaching Jai Baba 🙏🏼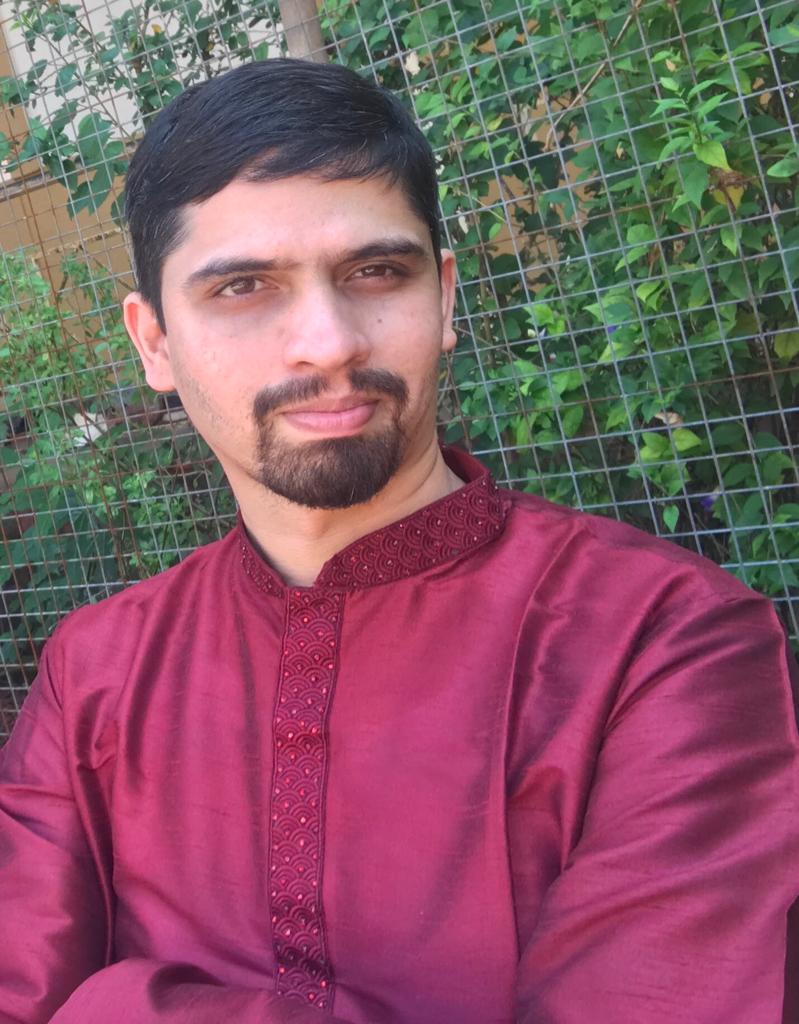 Niranjan Shenoy
Engineer
Jai Baba🙏, My first Book I read by Ruzbeh Baba was The Fakir the first book of the Fakir series in 2012. Ruzbeh Baba brought Sai Baba in my life and introduced me to several realised Perfect Masters and Avatar Meher Baba. I am extremely grateful to Ruzbeh Baba for writing about them and influencing my spiritual life. Reading his books, quenched my spiritual thirst momentarily only to get the thirst back in more intensity. Very recently I got the golden opportunity to attend an online workshop on Daily spirituality and actually interact with Ruzbeh Baba! This opportunity I had never got earlier as I don't live in Pune. But the online workshop opened a door of new opportunity. I attended two workshop by Ruzbeh Baba. One on Tapping Psychic abilities and another one was on Practical Spirituality in daily life. Both workshops were of very profound learning. The workshop on Practical Spirituality in daily life had a very deep impact. After the workshop I was free of Anger/ annoyance/ irritation for almost a week effortlessly!!! It has only made me want more and to revisit his discourse in the workshop. I recommend every spiritual aspirant to definitely attend a workshop with open heart and open mind and experience the gift they receive. I am always thankful to Ruzbeh Baba for everything!!! Love and Pranams ❤️🙏 Niranjan Shenoy Jai Baba✨🙏🙏🙏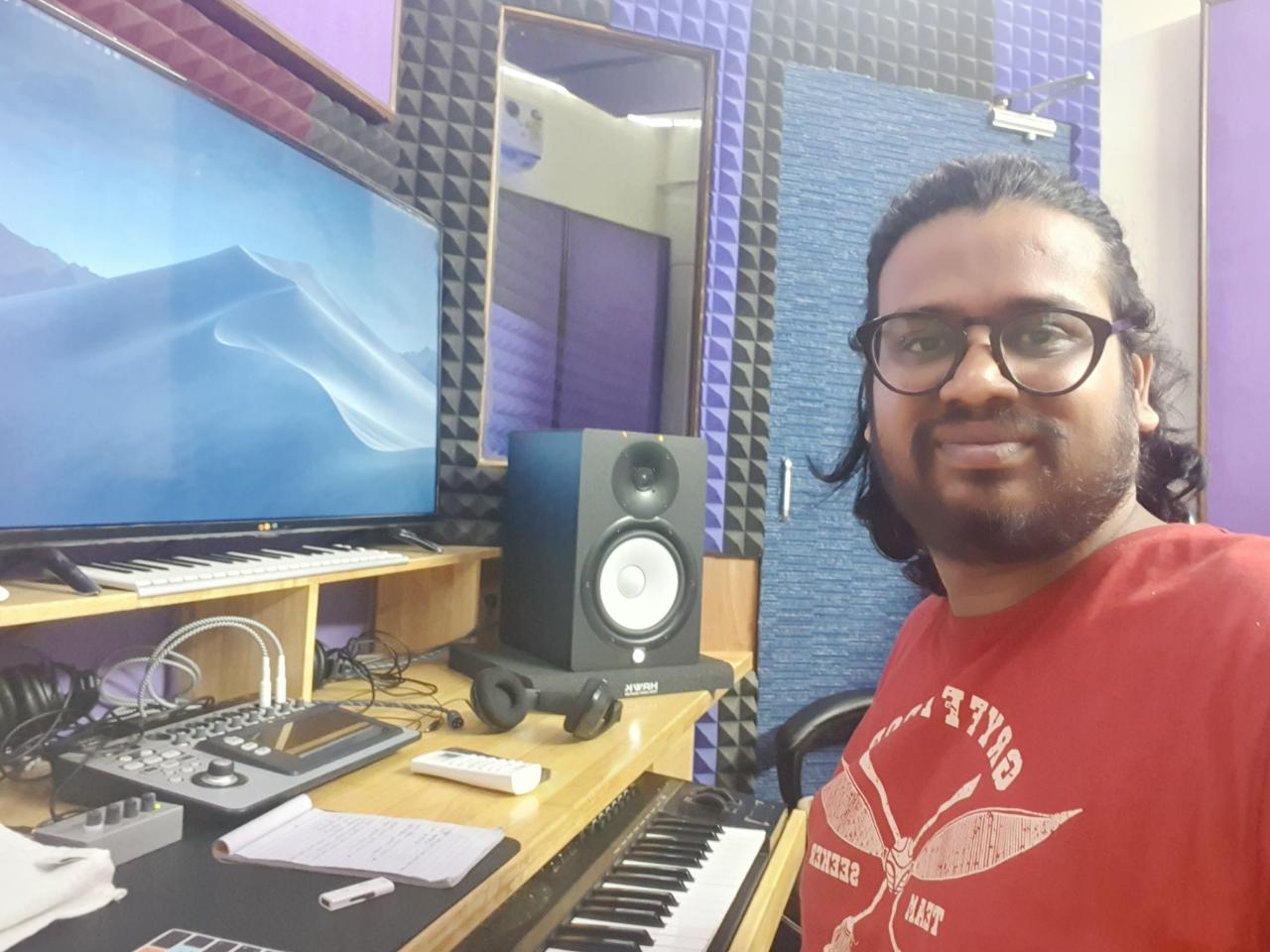 Shivakumar MG
Musician Bangalore
Session attended: Automatic writing. The session connected me with my music more. "We are just an Instrument through which Energy flows". Beautiful words by Ruz Baba..🙏🙏
Rachna
Jai Baba I am Rachna, a home maker from Singapore. I was fortunate to attend Rujbeh Baba's workshops when he came to Singapore. My experience in few words is -the simplicity and practical approach to handle life problems taught by Baba has helped me to face my challenges with strength and patience. I continue to follow his podcasts to energise myself and to receive continuous guidance. Thankyou Baba for your support always to me and to thousands of other followers. 🙏
Ms. Nandini
My name is Ms. Nandini and I am from New Delhi India. I am self employed into tourism wholly. I attended sir's two workshops on calming the mind down with breathing and practicing day to day spirituality. These were awesome 😎 workshops I gained a lot from it. It helped me mature a lot as a person and I implemented sir 's teachings wholly it was a blessed experience learning from Him . Sir , be blessed forever. Jai baba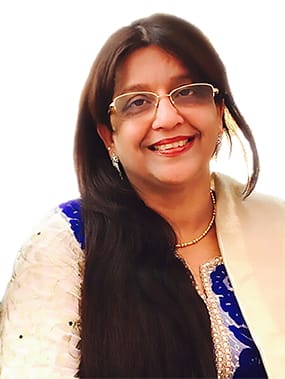 Mrs Mahrukh D Daruwala
Reiki master , past life regression therapist , angel therapy practitioner , angel card reader and Akashic records reader
Unlike many I have been blessed spiritually from an early age, have channeled my gifts and become a medium practising Angel Card reading, past life regression, Akashic reader and certified Reiki Master. Like any spiritual aspirant, in the beginning I was seeking direction. Providence blessed me with a Guru in Ruzbeh Bharucha, a renowned spiritual writer and medium of Sai Baba of Shirdi. My family and I have sought his advice, he has been our confidante, our guide and guru for the better part of this decade. During his channelling sessions he has forewarned me, safeguarded my children, blessed us and prayed for us. I would be remiss to include him or even compare him with the so called pseudo spiritual teachers of today as he is a spiritual giant towering over and above them. But what makes him stand out is his utter humility, empathy and love for all. The joy one feels in his presence is akin to standing in the presence of your Master. A divinity radiates from him that energises you, cleanses you and fortifies your spirit. This year has taken its toll on all of us; the COVID-19 pandemic has affected several scores of people emotionally and mentally. People have gone into depression and much worse. Today the need for mental and emotional health have become a priority. His workshops on "Spirituality in day to day lives" and "Calming the mind through breathing and meditation" are recommended in this stress infused environment. People today toss the word 'spirituality' around without discerning its true meaning. However Ruzbeh Baba is like a father explaining to his children; casually, with wit and with simplicity he delves into the subject of Spirituality and it's application in day to day lives. The essence of his workshops teach you how to embrace life especially in difficult times, give each instance your very best and then leave the rest to your Master, God and Goddess. He is quintessentially a true spiritual master and above all my Guru. Jai Baba Manisha
An infant understands no other language than its mother's presence, her touch & can only be calm & at rest when around her!! After recognizing our eternal mother- Baba Sai in Ruzbaba, the only way to be alive was, to see him, whenever could !! These workshops came as our maa's aanchal, only way to be with our birth giving one !! Each workshop has been an experience of living & breathing into our primordial one!! We lose ourself, sense of time & surroundings disappear & can only see our Baba Sai in place!! It's the place, when we actually feel as if he has bundled us into his kafni, hiding us inside him & he going through his regular external performing act !! Our body is hearing & seeing at our Ruzbaba one pointedly from outside but the real "me" has been taken by Him, in his womb!! Really heart breaking when sent back into the body as time up & workshop is over!! Each workshop, the way baba cuddles, cajoles us, taking us deeper into himself, it's beyond human perception, imagination!! He has reconnected us to his ancient umbilical cord & during His workshops, we go back to our original abode & when come back into the world, we breathe Him in our every breath through this internal cord which is now connected to him, living each moment only & only to make our Baba happy & proud !! Our Baba has come to take us back home & yessss, we are all set to be one with Him !! Avatar Ruzbaba ki jai !!
Dallace
Master Mariner with Bahri Ship Management
In a world where today spirituality is exploited and very evidently marketed in order to acquire "Siddhi's", the true essence of being spiritual has been lost. Or so I thought. This was until I met Ruzbeh Baba (as I fondly call him). At first sight, Ruzbeh Baba comes across as the humblest and kindest of human beings. He speaks to one and all without judgement and with deepest empathy and love. When he speaks, the magnanimity of his spiritual connect with Sai Baba of Shirdi permeates through his eyes; his talks on spirituality touches your soul. The closest explanation of the experience I can offer of attending his seminar; Imagine a darkness that is dispelled upon lighting a "Diya". You leave the seminar with a sense of wonderstruck awe and a confirmation that the divine exists behind this curtain of Maya. His talks on spirituality are simplistic or as he has quoted in his books.... God is simple and everything else is complicated. He leaves you with a deeper sense of self, an enquiry triggers inside you and you start questioning your thoughts, words and deeds. Having read and re-read his books several times over, it is unmistakable that Ruzbeh Baba is a medium of Sai Baba of Shirdi. If one wants to understand spirituality and set off on its true path one only needs to sit in any one of his seminars. Jai Baba Shamma Gupta
Jai baba. I wanted to offer gratitude to you and Babaji that since I did the channeling course with you, somehow my writing skills have become miraculously good all thanks to baba as he writes through me I feel. Thankyou for blessing me Ruzbeh sir 🙏🙏 Sujata Vaid
आज आपको बताती हूँ अपना experience:हम जब भी RUZBEHBHARUCHAJI(RUZ.BABA)से मिले हैं during channeling, या कभी अपनी बात या dream बाबा को लिखा हो e. mail के जरिये से, अक्सर बाबा की सलाह मिली है, अगर नहीँ भी जवाब आया तो बस लिखने से ही solve... कहने का मतलब है कि मेरे अनुभव से रूज़.बाबा को जो भी लिखते हैं या सुनते हैं वो सीधा शिर्डी बाबा को पहुंचता है, और ANSWER भी वहीं से ही हम तक पहुंचता है, FOR ME रूज़ बाबा शिरडी बाबा ही हैं...कोई माने या माने, कल ही मैंने बाबा को कुछ mail किया, और ड्रीम में जिसके लिए लिखा उसको ड्रीम में शिरडी बाबा ने जवाब दिया...है न कमाल बस बाबा ठीक हों ऐसी प्रार्थना है रूज़ बाबा की क्लास on line भी attend करते हो तो भी spiritual, economical या जो भी चाहत हो आपको प्राप्ति होती है, हम कहीँ आ नहीँ सकते फिर भी वो हमारे लिए ही workshops कर रहे हैं और हम घर बैठ कर ही दर्शन भी कर लेते हैं सवाल जवाब भी कर लेते हैं और सीखते भी हैं.... यह बहुत बड़ी बात है मै हमेशा आभारी हूँ(thankful) वोह सभी बहुत खुशकिस्मत हैं जो उनके किसी भी रूप में काम आ रहे हैं Brigitta S
Switzerland
It was absolutely beautiful! Thank you so much Ruzbeh Bharucha! I am very grateful for the many down to earth inputs which will help me to get closer to my higher self. I will dev join in again! JAI BABA❤️ Subha M
Am a big fan of Sai Baba as when i was very young and my mother very sick..her maid hd said mummy lives baba..i was just maybe 6 or 7 years.. and my mom passed away.. So coming across Ruzbehjis books have got and read many am mesmerised and pray his grace and eyes fall on us🙏🏻🙏🏻 Gone through many hardships in life past 15 -20 years.. growing and learning..still a long way to go.. The session was superb as usual.. and just feeling Baba is speaking and anwering through Ruzbehji.... lot of clarity ..in our thoughts .. only need just once to connect to him for many unanswered questions all these years... am drawing a blank everywhere.. am grateful this situation has given me the opportunity to grow spiritually .. and Ruzbehjis guidance is Godsend... Thank him from the bottom of my heart🙏🏻🙏🏻❤.. Kanu Priya ​
Thank you Baba and Rujh Baba for choosing me for this wonderful session, today I received the right method of meditation, like it was so simple easily grabable, the way you taught us was amazing, now the meditation is going to become very easy for me. Thank you once again for this wonderful session​ Puja Sharma
It was amazing and awesome .. very practical tips. Pranaams to Baba n Gratitude 💕. Looking forward to more workshops . Shubha Maheshwari
It was an awesome workshop.. .. Ruzbehji's so cool.. so many questions and misconceptions answered.. .. easy and simple way to meditate .. all that felt right .. not seeing visions visualisations .. feeling of oneness and nothingness in meditation.. Thank you so much🙏🏻💝💖.. Am a big fan of him and his books💝🙏🏻 I normally have never seen any visions or any thing in meditations..only intense energy.. and nothingness ...no body or breath i feel.. and so felt am not that deep into it or i dont know how to go deep..so this too was answered. He's the coolest one😃💝👌🏻 Neha Singh
Feel Beyond Blessed! Thank you ! It was a wonderful workshop! Anjali kumar
Thank you so much Baba 🙏. I needed to hear your message about not feeding my negative thoughts. Also thank You for reminding me about the importance of staying calm & the effect a calm state has on the aura. Baba & Maa Bless you 🙏 Swananda
First time I have attended workshop of Ruzbeh Baba, though I have read his couple of books and his YouTube videos. It was awesome experience to attend his workshop. The talk was to the point and insightful. I'm really grateful to HIM and you all for making me part of this workshop. 🙏🏼 Sukriti Batra
The workshop was amazing! Loved hearing Baba speak about all the topics covered during the workshop. And listening to others' questions and Baba's reply to them was even more helpful. The session was very interactive and overall went off smoothly without any internet glitches or any noises from the participants given that we were quite a few on the call. SUNITA BATHIJA
THE WORKSHOP WAS WONDERFUL I HAVE BEEN UNDER BABA S GUIDANCE FOR THE LAST 14 YRS BUT THIS WAS A DIFFERENT EXPERIENCE THE MAIN BEING THE QUESTIONS BEING ANSWERED WHICH WE ASKED AT OUR OWN LEISURE I AM STILL RECOVERING FROM ITS BEAUTIFUL VIBRATIONS PLS DO KEEP ME POSTED ON FURTHER WORKSHOPS THANK YOU Goolcher
It is always so lovely to hear & see Ruzbeh Baba talk & share Baba msgs & wisdom. It was a great revision for me. Added some more points to my precious notes from his workshop. Always frank, no filters, no pretence, authentic honest sharing. Look forward to reading his new book. May Baba keep him, Meher n his loved ones blessed with His Grace always, n may he continue to touch more lives positively🌹 Jai Baba🙏 Soraiya Teneja
I really enjoyed the workshop. It was a great recap of how to incorporate spirituality in every day life - but also addressed everyone's questions in real time, which was great. Didn't realise when two hours was over!! Pls do let me know if he has any other Zoom calls (hope he does!) - would love to take part and listen. Thank you very much !! Jai Baba 🙏 Babli Sarin
A million thanks for taking out your precious time for us . 🙏🙏 It was Such a fabulous amazing experience. U sorted out questions that were on my mind for a long time . Kindly continue with your workshops at your convenience . Oceans of BABA'S blessings upon u always 🌺JAI BABA🙏🙏 Shruti Somani
Very informative. Love the practical, easily implementable, methodical approach with a sense of humour thrown in... Very natural way of talking, and relatable... Lot of take home value Thank you 🙏🏼 Soonu adanani
It was brilliant, feel blessed, thank you so much, Jai Baba 🙏🏻 Saumya khurana
It has been a year since I have been trying to establish contact with Baba so I was very happy to see him and was so happy to see his daughter introduce the session. I felt his healing energy and could not restrain my tears for the first half. For me being in his presence was magical and his simple kind, honest , truthful , realistic approach to the session was extremely practical and grounded nature reflected throughout. Thankful and thank you and please keep me posted on the other session in the future. Would really like to meet him as and when he agrees. 🙏🙏🙏 Anjali kumar
Thank you so much Baba 🙏. I needed to hear your message about not feeding my negative thoughts. Also thank You for reminding me about the importance of staying calm & the effect a calm state has on the aura. Baba & Maa Bless you 🙏 Mumta kukreja
The most beautiful thing about Baba's teachings is that - It's so simple, so honest. A reminder that the way to God is through simplicity and innocence but we have made ourselves complicated. When you listen to it, read it, one may not realise the power of Baba's messages. But once you put it in to practice then you realise the importance and power of it. I pray I have the inner strength, discipline and wisdom to practise everything I learnt from Baba yesterday (and imbibe in my children and family too these simple practises) and make my God proud of me and never miss an opportunity to express and experience my Love for my God, my Guru, my Master. Thank you Baba Jai Baba 🙏🏻 Nandini
Thankyou so so much for an enriching workshop I loved being apart of it . It was an awesome, terrific experience. Loads of love and blessings to you all forever. I would love to attend more workshops and would love to know more about them if you could keep me posted or I will check it out on the website. Jai Baba Om Sai Ram !!! Poonam Marwah
Thank you for an enlightened workshop. It was a beautiful learning experience. Neha Singh
Thank you my Dearest BABA!  Feel beyond blessed! It was a beautiful workshop!  Will practice and incorporate your teachings.  In Gratitude Forever Malvika Rai
I learnt a lot from today 's workshop as Ruzbeh made it so simple and I can practice it in my daily life. Thank you very much 🙏🏻 Laxman Sainath
Simple crystal clear and enjoyable worshshop. As spiritual mentor he has given a dots to connect and i have to follow to move forward. Thanks to you and all team of Ruzbeh Baba. Priti k. Shroff
Today's session on tapping into psychic abilities was truly out of Ruzbeth real life experiences. No where he was trying to be what he was not. At every step he was warning the audience what to be careful about as he learnt the lessons from real life. He was giving pure learning from his heart space at same time telling us to be watchful of our mind and attachments to people. Enjoyed the session. Jai Baba🙏 Varuna Anand
Attended a workshop today 20th June '20 by Ruzbeh Barucha on "Tapping into one's psychic abilities" so informative and just simply a pleasure listening to Ruzbeh Barucha. Not everyone has the ability to become a medium of the divine yet I felt I learnt so much in those 2 hours. Loved it. Vandana Khurana
Jai Baba!! Thanks for the workshop. It was very informative & interesting , how time flew, didn't come to know. Do convey my gratitude to Ruzbeh for sharing all the knowledge. Today I have started with 40 day , it's not easy but really helping to be aware of myself. Anosh
Dear Baba your yesterday's video was very nice and I loved the grand father's story. It was really eye opener. Will follow always what baba says. Jai Baba.🙏🏻 Hope to see you soon.🤗🙇🏻‍♂️ Ritika
Thank you for your talk this evening, I hope and pray that I am able to follow everything .... shukar, compassion, dignity, faith and calmness. Yes you are so right in saying this is a good time for us to show our love for Baba, our faith in Him and His plan for each of us.  Shukran to you always for guiding us, was so so happy to hear you live today. Look forward to hearing more from you.  Jai Baba 🙏 Minal
Thousand thanks to BABA for delivering such great knowledge in such palatable manner. All his inputs were very precise and clear. Now it is our test as to how we make use of it and walk on the path laid out by him. Also the workshop was very professionally managed. We started dot on time and ended on time. Kudos to Baby Meher for the maturity with which she handled the backend. Thank you ma'am for letting me know about the workshop and for the opportunity to attend it! JAI BABA