Experiences of Cynthia (Adams) Borg with Meher Baba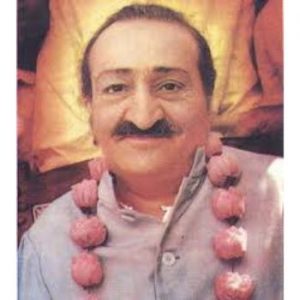 "Who in your family was a Meher Baba follower and how did you meet Him?"
   "I met Meher Baba through my parents, Stan and Clarice Adams. They were raised as Christians by Salvation Army parents. After World War II, my mother decided to investigate other faiths. She met John Bruford who was a Sufi and then met Francis Brabazon. I knew Francis and other Sufis as a young child. My father, my older brother, Noel Adams and my younger brother, Dr Colin Adams also met them. My family lived with Francis at Meher House in Beacon Hill from 1953 to June 1954. Then, we moved back to Melbourne. 
   "I loved Christian and Sufi stories but was never interested in joining those faiths. In February 1956, my mother travelled to India and met Meher Baba. Beloved Baba then travelled to Melbourne in August 1956 and I saw Him at the airport. I was twelve years old but knew at once that I belonged with the Beloved. Then, I learned that Baba always hears one's heartfelt wishes and responds. I wanted to greet Him even though at that time I did not realise that I was a Baba lover. Baba visited our home the next day and my time as a Baba lover began. I also began writing to Mani Irani, Baba's sister, until her passing away in 2006. 
   "My family attended the 1956 and 1958 sahavas in Australia. I was unable to attend the East-West gathering due to Baba's orders but visited Baba at Meherazad in December 1964 (same time as Phyllis Ott from the US). I met Mehera and the women mandali as well as the male mandali including Francis Brabazon.
         "Did you take Meher Baba as the Avatar? Did you take Him as God in human form?"
   "I took Meher Baba to be exactly what He claimed. When He asked me that same question in 1964, I replied that I took Him to be God (in human form). By this, I meant that I took Him to be the Avatar as what He was claiming. Baba glared at me and said that I should love Him more. This pleased me as it meant that at least I loved Him a little. It was also Baba's order to me – to love Him more and more. In 1958, at the sahavas, I told Baba that I would try to obey Him. 'Hundred percent?', He asked immediately. I said, 'yes, very gladly'. Then, Baba embraced me.
   "Did you have any personal experiences with Meher Baba?"
   "Baba corresponded very briefly with both, my parents and me. I kept those letters for a long time with me but have now given them to the Avatar's Abode Archives. Baba's only letter to me was to give me and my brothers an order to repeat a particular saying, five hundred times, each day. My parents had to repeat theirs' fifteen hundred times a day. This order was difficult to follow; unless one concentrated fully on it. It sometimes resulted in some amusing incidents also. So, then I learned that following orders is not easy but one should try one's best to achieve it. 
   "I very rarely mentioned Meher Baba to others except other Baba lovers. I learned whilst at University that, to do so usually resulted in 'never being spoken to again' by that person. The one exception to this was my friend Janice Camm who also met Meher Baba in December 1964 and travelled around India with me, meeting other Baba people and groups." 
         "You have mentioned in one of your articles about your father and his drinking habit. Did he battle with his love for Baba and his fondness for alcohol?"
         "I told Baba about my father's drinking habit. Much to my amazement, Baba seemed very pleased by it. Later, I learned that, my father talked about Meher Baba endlessly at the hotel which he frequented. This meant that a great variety of people heard about Baba from my father."
         "Why did certain people in India feel that your father had moved away from Baba?"
   "I believe some people in Australia had been spreading false rumours about my father and about him leaving Baba. My father never left Baba and followed Him until the day he passed away. He asked me to repeat Baba's Name for him at the moment of his death, which I did." 
   "Has your present family accepted Baba?"
   "My husband, Paul, has always remained a very committed Catholic. He has an interest in Meher Baba as he reads a lot of the Baba literature that I receive. He thinks I'm crazy but also admires my firm belief in Meher Baba and commitment to the Baba belief. My children were raised in the Catholic faith and attended Catholic schools (as did Baba). They sometimes ask me, 'what did Baba say?', when confronted by a very complex problem. They no longer attend the Catholic Mass each Sunday but attend Mass on special occasions – Easter, Christmas, baptisms, marriages etc. They are used to seeing Baba's photos around our house and know which one is He." 
         "What about Mehera Maa?"
         "I first met Mehera in December, 1964. I was twenty-one years and had just seen Beloved Baba at Meherazad. Baba said that, I was then to visit Mehera and the women mandali. I turned and was then grabbed by an Indian lady in serviceable clothes who looked rather ordinary. I was astonished. I'd always imagined Mehera to be an ethereal person who was rather in the background. Mehera was the opposite – very much in charge. She almost dragged me up to Meherazad house itself and started showing me everything. Baba's bedroom and clothes, the dining area, Baba's chair, then, her chair which is beside His and then I noticed Mastan in the corner. 'What a beautiful dog', I said. Mastan jumped up and Mehera said, 'you can kiss him'. I was astonished – one did not kiss strange dogs in Australia or India; but Mehera said I was to kiss him. So, I knew that I had to do just that. Mastan knew too and came up to me with his snout raised, ready for a kiss. I did so and both, Mastan and I, were very pleased with each other. We were both blessed. Then, Mehera grabbed me to visit her garden and inspect her special plants. Then, it was time to return to Baba and the male mandali in Mandali Hall.
I regard Mehera, Mani, Goher, Rano, Arnavaz and Katie as true friends and guides of how to love Meher Baba." 
         "Has Baba ever come in your dreams?"
   "I have had two dreams which featured Meher Baba. The first, was one in which I dreamed of meeting Meher Baba and the mandali. The second was a few years later and was about a difficult period which I had encountered as a teenager. 
   "I am now seventy-six years old and continue in my efforts to obey Baba and love Him more and more. I have many ailments and require daily medications to stay fit and well. I regularly attend our Baba meetings in Melbourne and visit Avatar's Abode or Meher House on special occasions. I have been to the Samadhi and Meherazad in India four times, in 1964, 1984, 1987 and in 2015." 
Be blessed always.
Jai Baba
Ruzbeh N. Bharucha
I would like to believe that every word that has poured forth, has come through the unbound grace, love, mercy and compassion of Avatar Meher Baba. I would also like to thank my sister Jennifer Bharucha, Jimmy Khan, Mehernath B. Kalchuri, Roshani Shenazz and Jennifer Keating, who have been instruments chosen by Baba, with whose help these interviews have been made possible. I would also like to thank Jimmy Khan and Cyrus Khambata for their invaluable editorial inputs. Be blessed always. Jai Baba.