Tapping into one's psychic abilities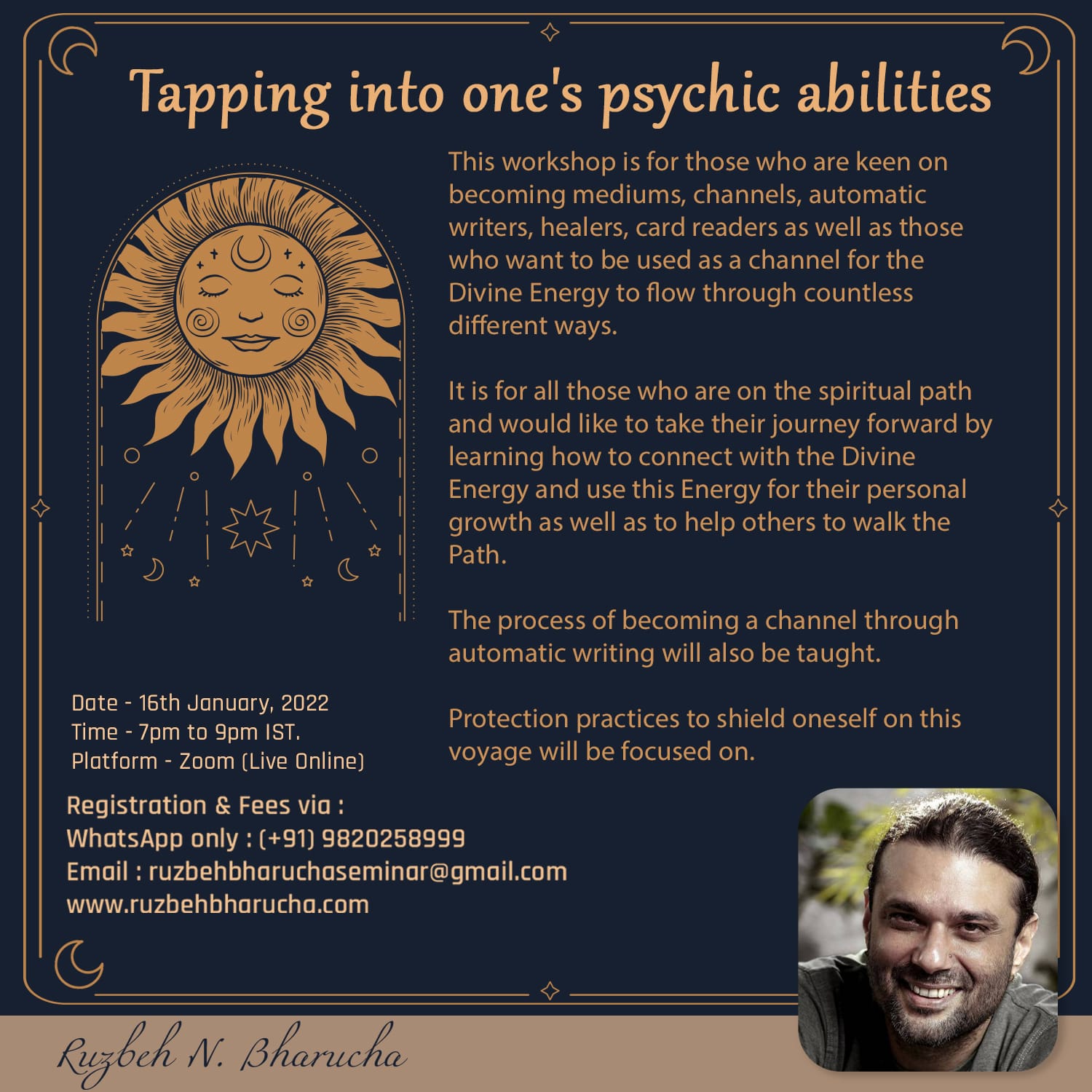 Event Date:
January 16, 2022
Workshop on Tapping into one's psychic abilities
• This one day workshop is for those who are keen on becoming mediums, channels, automatic writers, healers, card readers as well as those who want to be used as a channel for the Divine Energy to flow through countless different ways.
• It is for all those who are on the spiritual path and would like to take their journey forward by learning how to connect with the Divine Energy and use this Energy for their personal growth as well as to help others to walk the Path.
• The process of becoming a channel through automatic writing will also be taught.
• Protection practices to shield oneself on this voyage will be focused on.
Date: 16th January, 2022
Timing: 7pm to 9pm IST
Platform: Zoom (Live Online)
For queries :
WhatsApp only : (+91) 9820258999
Email : ruzbehbharuchaseminar@gmail.com
Website: www.ruzbehbharucha.com
Testimonies: https://ruzbehbharucha.com/testimony/
FAQ: https://ruzbehbharucha.com/faqs/
You will receive the email of the Zoom Details within 48 hours after registering and making payment.
Thank you.
Seminar Team (Admin)
For, Ruzbeh N. Bharucha.